Newly uncovered emails show that federal health officials Dr. Anthony Fauci and Dr. Francis Collins launched a smear attack against a group of scientists who warned about the health dangers of public lockdowns.
Collins was deeply disturbed after a group of scientists teamed up to criticize the lockdowns and propose a different strategy to handle the pandemic: Protect the elderly and the vulnerable and allow children and young people to return to work and school.
The statement released by a group of scientists was called the "Great Barrington Declaration," and caught the attention of some in President Donald Trump's administration.
Health and Human Services Secretary Alex Azar and Scott Atlas, a neuroradiologist advising Trump on the pandemic, met with the group of scientists.
If Edward Bernays is the father of "Public Relations" Anthony Fauci is the father of "Cancel Culture"
Collins appeared deeply upset.
"There needs to be a quick and devastating published takedown of its premises," Collins warned in an October 2020 email from Collins to Fauci and other officials.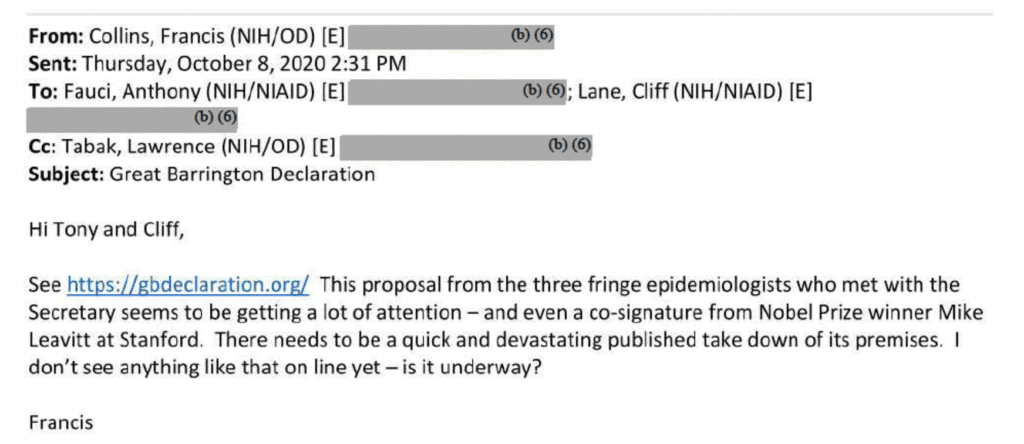 Dr Fauci and Dr. Collins emails from NIH / aier.org
The Fauci and Collins emails were obtained and released in response to a FOIA request submitted by the American Institute for Economic Research.
Collins called the proposal "fringe" and "dangerous" in a Washington Post article, sending it around to Fauci and the NIH group, warning that it "will not be appreciated" by the Trump White House.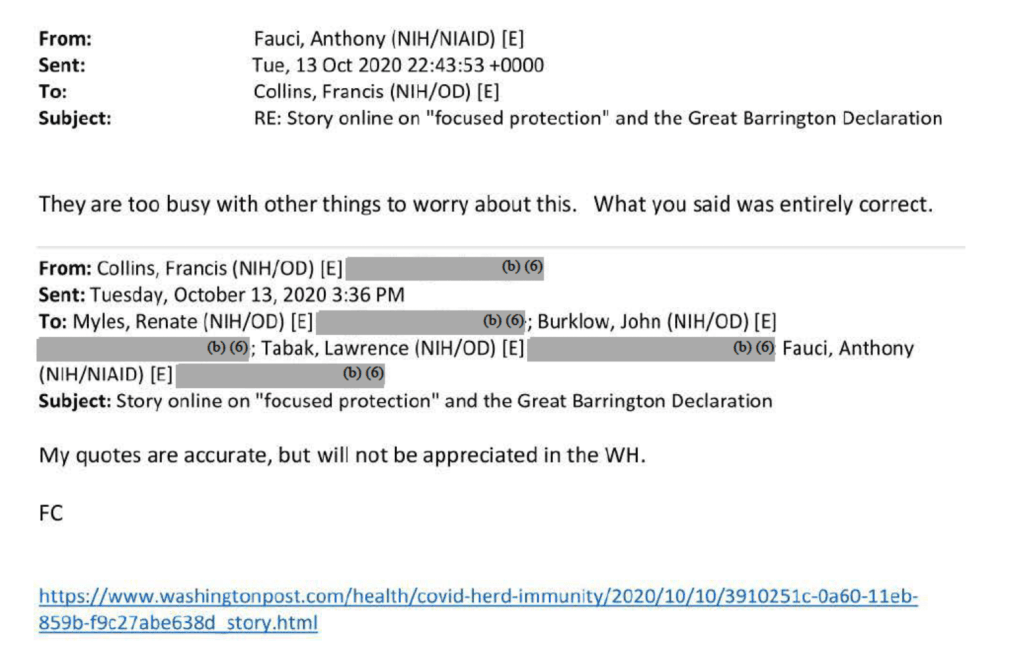 Dr. Fauci/Francis Collins emails/ aier.org