Exactly one week after the FDA granted an Emergency Use Authorization for the Pfizer/BioNTech covid vaccine, late on Friday there were now two, after Moderna's Covid-19 vaccine was also officially cleared by the FDA, which issued an emergency use authorization for the Moderna vaccine to be distributed across the U.S.
FDA's decision to authorize the shot among adults means that two of the six vaccine candidates identified by Operation Warp Speed are now available to the public, a remarkable feat accomplished in less than one year, with the anti-Trump "experts" vowing this could never possibly happen. It happened. Shots from AstraZeneca and Johnson & Johnson that have also received U.S. government support are expected to be submitted for review next year.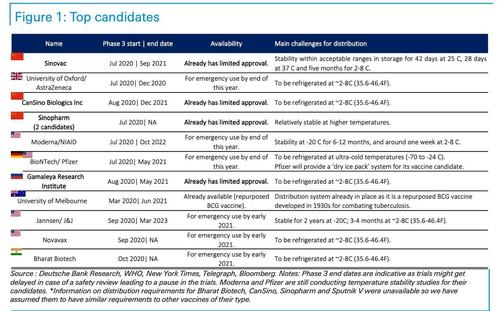 Owen is joined by Frank Cavanaugh and Michale Graves for the Headbangers Hour, to discuss the loss of liberty for businesses and the abuse of the elderly.
The FDA's announcement followed one day after a group of outside advisers to the FDA voted 20-0, with one abstention, to back the shot, which isn't yet approved in any other countries and hasn't yet been used on anyone outside of a clinical trial. According to clinical trials published in November, Moderna's vaccine is 94.1% effective at preventing symptomatic cases of Covid-19 and was able to prevent the most severe infections (Pfizer's vaccine was 95% effective, with both shots exceeding the minimum standard of 50% efficacy the FDA set for clearing any potential coronavirus vaccine).
The Moderna vaccine, which was developed with the National Institutes of Health, is based on messenger RNA technology – similar to the one produced by Pfizer and BioNTech that was cleared last week – which previously hadn't been used in vaccines. For Moderna (stock ticker MRNA) it is also the first product to be cleared by regulators for use. An application for full approval is expected next year.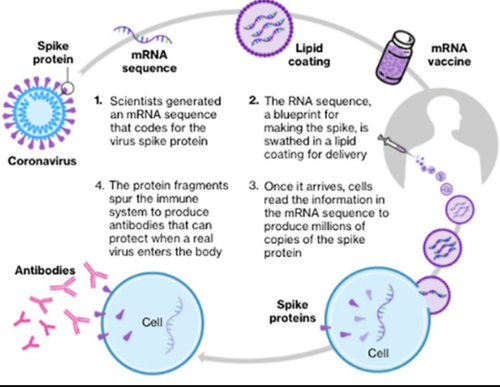 "With the availability of two vaccines now for the prevention of COVID-19, the FDA has taken another crucial step in the fight against this global pandemic that is causing vast numbers of hospitalizations and deaths in the United States each day," said FDA Commissioner Stephen M. Hahn, M.D. "Through the FDA's open and transparent scientific review process, two COVID-19 vaccines have been authorized in an expedited timeframe while adhering to the rigorous standards for safety, effectiveness, and manufacturing quality needed to support emergency use authorization that the American people have come to expect from the FDA. These standards and our review process, which are the same we have used in reviewing the first COVID-19 vaccine and intend to use for any other COVID-19 vaccines, included input from independent scientific and public health experts as well as a thorough analysis of the data by the agency's career staff."
Moderna's vaccine is administered in a two-dose regimen, just like Pfizer's, however unlike Pfizer it doesn't require special equipment to be kept cold. Pfizer's vaccine must be stored in ultracold freezers, but Moderna's can be kept in a standard freezer like those found in most home kitchens. That is expected to make it easier to distribute and for many pharmacies to handle.
The Trump administration's Operation Warp Speed made more than $950 million available to Moderna to develop the vaccine, with the U.S. committing to spend billions to purchase 200 million doses, enough to immunize 100 million people, and has the option to purchase another 300 million.
Shortly after the news broke, Trump tweeted his "congratulations":
According to Bloomberg, the young Moderna is untested when it comes to rolling out a new product at enormous scale. However, it may account for half or more of the early U.S. vaccine inventory. That's because while the U.S. purchased 100 million doses from Pfizer last summer — enough for 50 million people — it initially passed on the opportunity to acquire more. On Thursday, Moncef Slaoui, chief scientific adviser to Operation Warp Speed, said the U.S. is close to a deal for another 100 million Pfizer doses. Pfizer has said it would need to fulfill orders from other countries before satisfying any new U.S. demand for more shots.
Moderna expects to be able to produce 20 million doses for the U.S. by the end of the year, and another 85 million to 100 million doses in the U.S. in the first quarter.