Former President Donald Trump announced Saturday that he expects to be arrested by a Soros-backed New York district attorney next week, and called upon his supporters to protest the political witch hunt.
"Illegal leaks from a corrupt and highly political Manhattan District Attorneys office, which has allowed new records to be set in violent crime and whose leader is funded by George Soros, indicate that, with no crime being able to be proven, and based on an old and fully debunked (by numerous other prosecutors) fairytale, the far and away leading Republican candidate and former President of the United States of America, will be ARRESTED on Tuesday of next week," Trump posted on Truth Social.
"Protest, take our nation back!" he added.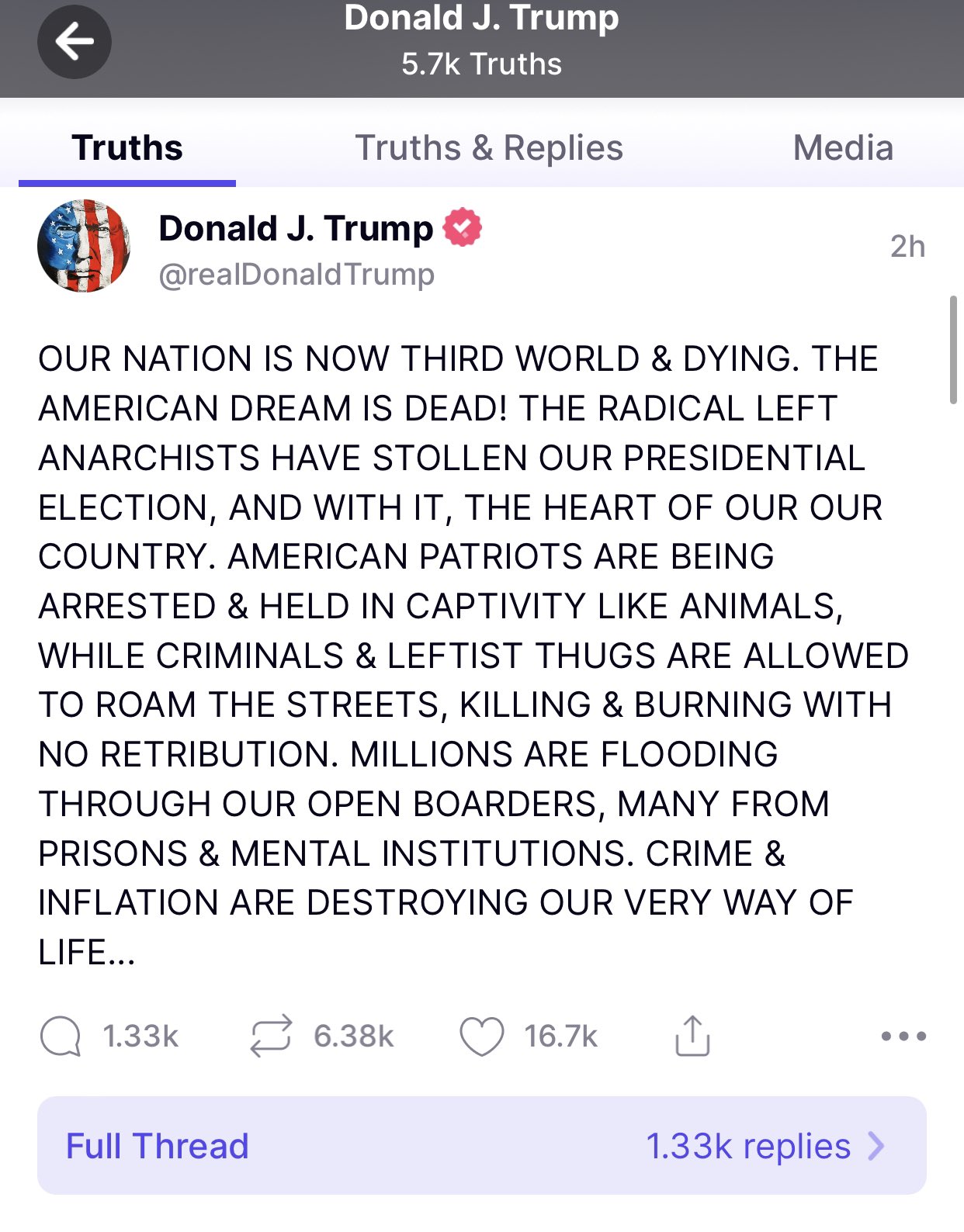 It's unclear exactly what charges Democrat Manhattan District Attorney Alvin Bragg will bring related to his case between Trump and porn star Stormy Daniels.
The investigation also involves Trump's former personal attorney Michael Cohen, who has claimed he was pressured to make a $130,000 hush money payment on behalf of the former president to Daniels ahead of the 2016 presidential election.
Tesla CEO Elon Musk pointed out that if Democrats arrest Trump, he will be "re-elected in a landslide victory" in 2024.
If this happens, Trump will be re-elected in a landslide victory

— Elon Musk (@elonmusk) March 18, 2023
A Trump spokesperson said that the 45th president received "no notification" about the imminent arrest other than "illegal leaks from the Justice Dept. and the DA's office."
"There has been no notification, other than illegal leaks from the Justice Dept. and the DA's office, to NBC and other fake news carriers, that the George Soros-funded Radical Left Democrat prosecutor in Manhattan has decided to take his Witch-Hunt to the next level," the spokesperson stated. "President Trump is rightfully highlighting his innocence and the weaponization of our injustice system. He will be in Texas next weekend for a giant rally. Make America Great Again!"
---