Owen Shroyer hosts this LIVE edition of War Room, weekdays 3-6 p.m. CT.
Also catch the streams at infowars.com/show and Banned.video.
Make sure to follow Owen on Tik Tok: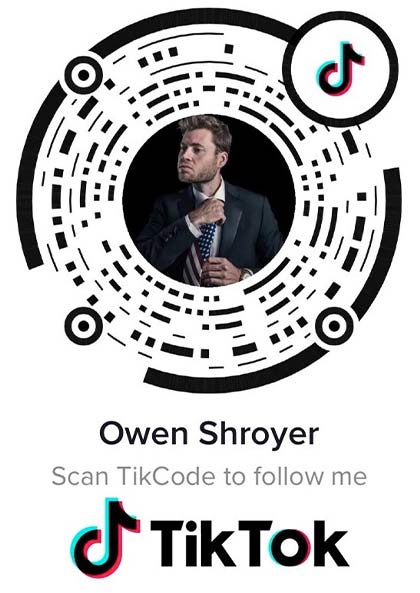 ---
Alex Jones Show: Experts Say Trump Must Seal The Border Like Israel & Italy Or Face Massive Coronavirus Surge
It's time for Trump to start screening travelers entering US, and to even seal off flights from certain countries
Tucker Carlson is right: Trump needs to treat the Coronavirus outbreak seriously and take the steps necessary to protect Americans, regardless of the stock market or what his detractors will say.

Follow Infowars on Telegram:

---
David Knight Show: Big Tech Protects Dementia Joe Biden
On this Tuesday transmission of The David Knight Show, we'll provide the latest coronavirus updates and look ahead at the 2020 election.
For example, the left is now claiming calling the illness the "Wuhan" or "China" virus is racist and social media companies are censoring content on the behalf of Joe Biden.
---
Watch Live: Big Tech Kicks Into Censors To Protect Dementia-Joe, Exposing China-Coronavirus Connection Makes You Racist https://t.co/F33WeTUmaA

— David Knight (@libertytarian) March 10, 2020
---
Today's show LIVE 9am EASTERN
👉Is Gates #coronavirus test bull-💩
👉New speech rules: Don't call #COVIDー19 Chinese, don't refer to #Biden as #DementiaJoe
👉#DemocraticPrimary
👉Twitter #censorship
👉#CPACvirus
👉Pentagon's autonomous killer subs & mobile nuclear reactors

— David Knight (@libertytarian) March 10, 2020