Owen Shroyer hosts this LIVE edition of War Room, weekdays 3-6 p.m. CT.
Also catch the streams at infowars.com/show and Banned.video.
Make sure to follow Owen on Tik Tok: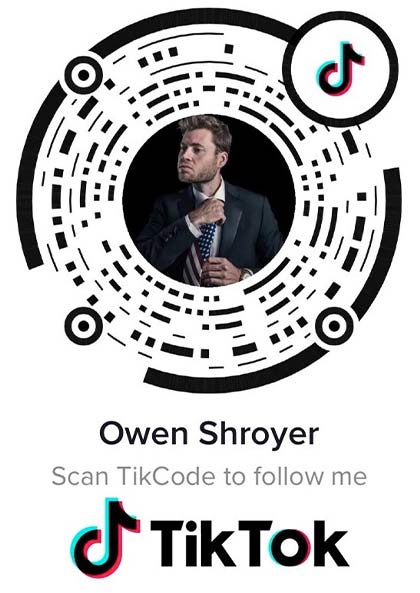 ---
Alex Jones Show: Va. Gov. Declares Emergency Ahead of Gun Confiscations
As the Texas government issues warning that the "incel rebellion" is an emerging domestic terrorist threat
Tune in as Virginia Democrats are trying to eradicate the Second Amendment entirely:

Stay informed by following Infowars on Telegram!
---
David Knight Show: Dem Debate "Shaken" By Handshake
Also, why is the establishment trying to ruin a Washington politician's career?
On this Wednesday transmission of The David Knight Show, listeners will receive updates on last night's Democratic Party Debate and learn of the political establishment's attempts to get rid of Washington state Rep. Matt Shea.
Shea will join Knight live on this censored broadcast.
---
Watch Live: Dem Debate "Shaken" By Handshake, Matt Shea Exposes Prog Plot To Thow Him Out Of WA House https://t.co/J44MNLpZ2a

— David Knight (@libertytarian) January 15, 2020
Follow David Knight on Telegram: