Owen Shroyer breaks down the Obamagate controversy as new documents prove top Obama officials were aware of spying on the incoming Trump administration. Tune in to this LIVE Wednesday edition of War Room, broadcast weekdays from 3-6 p.m. CT.
You can also catch the streams at infowars.com/show and Banned.video.
Follow Owen on Tik Tok: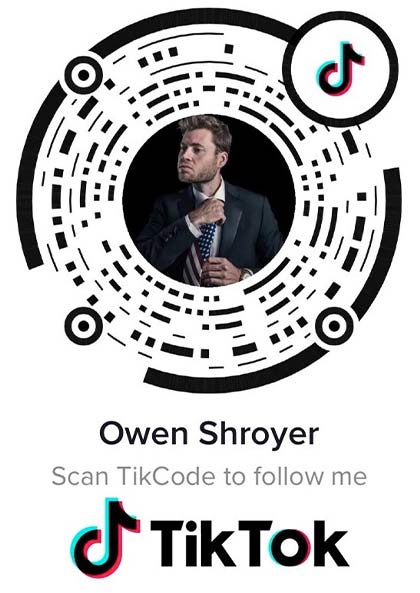 Also, remember to tune in tonight for the latest episode of American Countdown, hosted by constitutional lawyer Robert Barnes from 7-9PM CT.
---
Alex Jones Show: Global Bombshell!!! WHO Confirms Sterilants Added to Vaccines Globally
Tune in to the Alex Jones Show and discover the public plan to sterilize, poison humanity – and how to fight back!
Tune in as we uncover the plot to reduce birthrates even further in the West and why you can't trust the WHO, which has emerged as China's global mouthpiece. Share this link!

Follow Alex Jones on Telegram:

---
David Knight Show: Fauci Admits Vaccines May Not Work, Could Make Covid Worse
Also, learn about sterility vaccines
On this Wednesday broadcast of The David Knight Show, we enter day 58 of America's coronavirus lockdown.
Knight will cover Fauci's recent admission that a COVID-19 vaccine may not even work and that it could even make the virus worse.
---
Today's show LIVE 9am EASTERN
👉America Held Hostage Day 58
👉New Abnormal Plan— schools, dining, work, life
👉#Fauci does his disclaimer — vaccines may not work, may make COVID worse
👉Then there's sterility vaccines
👉Testing, Tracking —> ARREST
👉Bankruptcy USA – CA wants $1T

— David Knight (@libertytarian) May 13, 2020
---
Share The David Knight Show on Twitter!
Watch Live: Fauci: Vaccines May Not Work, May Make Covid Worse, Then, Sterility Vaccine https://t.co/im1N6tNyF6

— David Knight (@libertytarian) May 13, 2020