Owen Shroyer hosts this LIVE edition of War Room, weekdays 3-6 p.m. CT.
Learn more about the upcoming rally at infowars.com/cantcloseamerica
Also catch the streams at infowars.com/show and Banned.video.
Make sure to follow Owen on Tik Tok: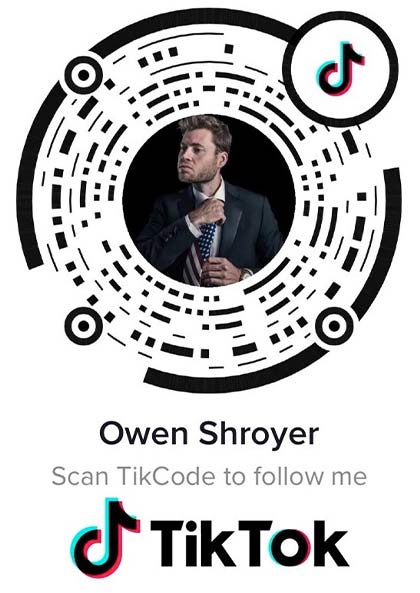 Also, stay tuned tonight for another episode of American Countdown, hosted by constitutional attorney Robert Barnes.
---
Alex Jones Show: Monday Live – ABC News Says Lockdown Protesters Are Terrorists, Plus David Icke On Air
Meanwhile, President Trump openly announces that China & the WHO are behind the coronavirus – Must-watch live transmission!
Tune in now as we expose how the government lockdowns are a takeover of society by design. The globalists are letting no crisis go to waste that gives more power to the government at the expense of individual liberties:

Follow Infowars on Telegram:

---
David Knight Show: Follow China's Lockdown Or Die? Americans Ready To Buck The System
Share this censored link to join the information war
On this Monday broadcast of The David Knight Show, we'll look at China's control over American media and politicians.
Are the communists running the Democrat Party or have they just partnered against the American people?
---
Watch Live: Follow China's LockDown Or Die? Are Those Our ONLY Choices? Truth Or Consequences https://t.co/064ZGaTfp4

— David Knight (@libertytarian) April 20, 2020
Remember to follow David Knight on Telegram: