Owen Shroyer hosts this LIVE edition of War Room, weekdays 3-6 p.m. CT.
Also catch the streams at infowars.com/show and Banned.video.
Make sure to follow Owen on Tik Tok: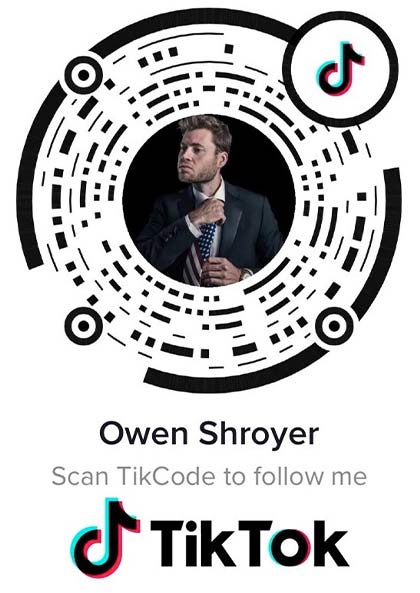 AND remember to tune in tonight for the latest episode of American Countdown, hosted by constitutional lawyer Robert Barnes from 7-9PM CT.
---
Alex Jones Show: Live Coverage of Fauci Senate Testimony, Plus New #ObamaGate Bombshells!
Tune in to this live Tuesday edition of the Alex Jones Show & discover what the globalists have planned for you and your family
Watch and share this bombshell edition of the most banned broadcast on the planet!
Please share this link because that's how we, the humans, override Big Tech censors! Doctor Steven Greer also joins to discuss a possible FAKE UFO invasion not unlike Project Blue Beam! Tune in!
Also, follow Alex Jones on Telegram:

---
David Knight Show: HR6666, TraceForce & Starvation As A Political Weapon
Once again, Infowars delivers tomorrow's news today!
On this Tuesday transmission of The David Knight Show, viewers will learn about the H.R. 6666 TRACE bill, Fauci's second wave of fear, the elite's vaccination agenda and much more!
Remember, Infowars is the most banned network on the internet, so be sure to share this censored link.
---
Watch Live: HR6666, TraceForce & Starvation As A Political Weapon https://t.co/pdfWnzxV6F

— David Knight (@libertytarian) May 12, 2020
---
Watch Live: HR6666, TraceForce & Starvation As A Political Weapon https://t.co/pdfWnzxV6F

— David Knight (@libertytarian) May 12, 2020