Owen Shroyer hosts this LIVE edition of War Room, weekdays 3-6 p.m. CT.
Also catch the streams at infowars.com/show and Banned.video.
Make sure to follow Owen on Tik Tok: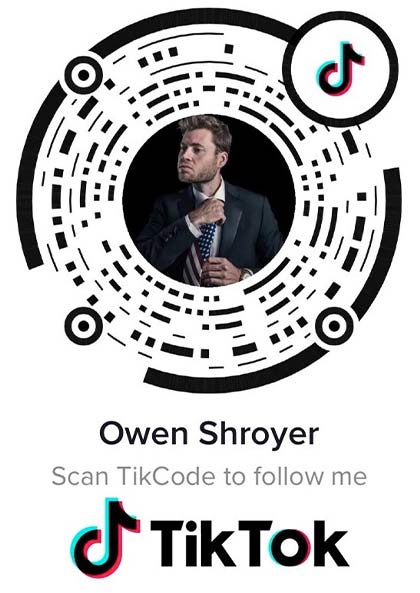 ALSO stay tuned tonight for another episode of American Countdown, hosted by constitutional attorney Robert Barnes Monday-Thursday 7-9PM CT.
---
Alex Jones Show: Fox News' John Roberts Reveals COVID-19 Low Mortality Rate on Hot Mic
Tune in as we witness the growing backlash against government lockdown orders
Fox News' White House Correspondent John Roberts was caught on tape talking to his technician about Covid-19's low mortality rate, according to a recent California study which states that it's only 0.1% to 0.3%.

Follow Infowars on Telegram:

---
David Knight Show: The Answer To 2020 Is 1776
Without a revolution, the elite aren't going to give the power back to the people
On this Wednesday edition of The David Knight Show, listeners will receive the latest coronavirus updates, learn about the economic warfare being waged on the country and much more.
Remember, this is a banned broadcast so be sure to share this link on social media!
---
Watch Live: The Answer To 2020 Is 1776 https://t.co/pa65Weh7Vs

— David Knight (@libertytarian) April 22, 2020