Harrison Smith hosts this LIVE edition of War Room, weekdays 3-6 p.m. CT.
Also catch the streams at infowars.com/show and Banned.video.
Make sure to follow Owen on Tik Tok: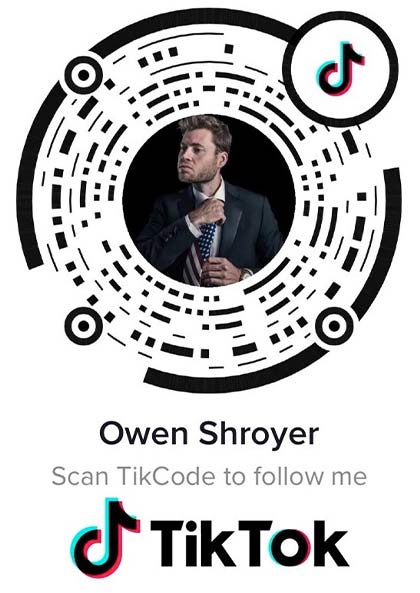 ---
Alex Jones Show: The Great Global, 21st Century Mega Depression Is Here
Meanwhile, President Trump prepares the American people with the announcement that we're at war with China
Tune in as we cover what's really going on behind-the-scenes geopolitically amid the Coronavirus pandemic:
---
David Knight Show: Trump Admin To Rush Coronavirus Vaccine
Will it be mandatory when it arrives?
On this Friday transmission of The David Knight Show, we'll explain how President Trump is helping push the Bill Gates vaccination agenda in an attempt to ease the nation's COVID-19 panic.
---
Watch Live: Trump ADMN To Rush Vaccine: One Year After "They Have To Get The Shots" https://t.co/55tU02EtZv

— David Knight (@libertytarian) May 1, 2020